ALMANACS OF THE POETRY SPRING: DIVERSITY OR ILLUSION? 0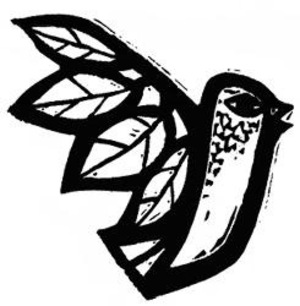 Mindaugas Grigaitis
www.kamane.lt, 2008 10 28

In brief: After analysing the almanac of the Poetry Spring of 2008 and getting acquainted with its joys and pains, after remembering the rather controversial evaluations of almanacs published during recent years, the author resolved to analyse all almanacs of the Poetry Spring of the 21st century closer.
The main aim was to understand whether problems typical of almanac of this year were temporary or they had deeper roots. When did the publication representing contemporary poetry started suffering from the crisis?
As it was mentioned already, the almanac of 2008 did not have a clear concept, which could help to reveal the multiple sounds of contemporary poetry. The compilers of it Gasparas Aleksa and Violeta Šoblinskaitė included poems of very different content and form into the almanac; still, they did not create any clearer guidelines which would unite these poems. What was the situation earlier?
After reading all almanacs issued in the 21st century, one may state that a similar situation prevailed earlier as well.
The almanac of 2000 (compiled by Valdas Kukulas, Viktorija Daujotytė, Eugenijus Ališanka) represents this problem clearly. The almanac becomes heavy from the abundance of contexts brought to the reader's attention. Eclectics of it shows that styles, traditions and variety of techniques exists in our poetry; still, it is presented in a direct and uncritical manner.
The almanac issued in 2001 (compiled by Vladas Braziūnas, Eugenijus Ališanka) starts a kind of polylogue among different concepts of poetry and methods of speaking. Perhaps the compilers are addressing a highly educated reader who would be able to join this variety of contexts, but the polylogue reminds of a chaotic noise here as well.
The almanac of 2002 (compiled by Liudvikas Jakimavičius, Eugenijus Ališanka, Sigitas Geda) does not differ from its predecessors much too. Only one more worrying tendency becomes prominent in it – the lack of new names. Donaldas Kajokas, Kornelijus Platelis, Aldona Elena Puišytė, Darius Pocevičius, Robertas Keturakis, Dovilė Zelčiūtė and others are met in the third almanac in sequence. New names do not have any material impact on the face of the almanac.
"Poetry Spring" of 2003 (compiler - Dainius Gintalas) meets the reader by a new cover and an intriguing text of Jolanta Paulauskaitė "Attempts to Get Closer: Images of Fear and Aggression in the Poetical Text". The collection of poetry started by an interesting text promises a uniting perspective, salvation from chaos, but the first poem represents different poetics than the mentioned article already. Like in earlier publications, articles of criticism are not related with poetry, they do not provoke discussion.
The collection of poetry of 2004 (compiler - Rimantas Kmita) presents more texts from the past: Sigitas Geda, Alis Balbierius, Justinas Marcinkevičius, Marcelijus Martinaitis publish works of two decades of age. A danger appears that changes that took place in these 20 years will be ignored.
Justinas Marcinkevičius speaks in the same voice as in the first selection of his poetry in the almanac of 2005 (compiled by Valdas Kukulas and Laima Masytė), for instance. Moreover, this entire almanac does not present anything new: D. Kajokas continues meditating, B. Januševičius continues deconstructing, E. Ališanka - composing, A Maldonis – dipping into archaic themes, V. Kaziela - thinking. Texts seem lonely and closed here.
The almanac of 2006 (compiled by Dovilė Zelčiūtė, Agnė Biliūnaitė) meets the reader by the same names again: Justinas Marcinkevičius, Robertas Keturakis, Donaldas Kajokas, Aldona Elena Puišytė, Vytautas V. Landsbergis.
Meanwhile, an interesting indirect dispute of Arūnas Tereškinas and Vitalija Pilipauskaitė as well as Viktorija Daujotytė on literature science attracts attention in the almanac of 2007 (compiled by Valdas Daškevičius, Agnė Biliūnaitė). A. Tereškinas looks ironically to the understanding of masculinity among Lithuanian poets in his article, while V.Daujotytė and V.Pilipauskaitė, speaking about female nature expression in works of Lithuanian poetesses, discuss differences in nature of women and men. However, the dialogue is not continued in poems.
The discussed almanacs show that they lack polemic spirit and playful conflict due to different methods of poetic speaking. If eight almanacs are not different from each other in essence, a question appears: why are they published annually? For poets to be able to state that they have had poems published in a prestigious compilation? However, the publication has lost its prestige long ago.
Of course, the simplest way is to cover any mix by the name of postmodernism. As if unifying perspective or dialogue among different speakers were impossible in the chaos of postmodernism. No, it is not the postmodernism with endless eclecticism to blame. It is the lack of a critical look, which would establish relations among eclectic parts. Poetry is very diverse. The "Poetry Spring" almanac should vividly represent this variety. Meanwhile, it is meant only for the blind and colour-blind.