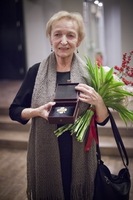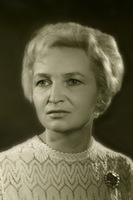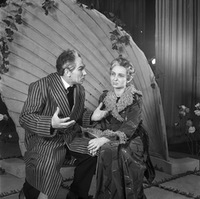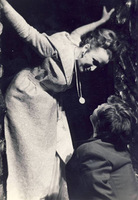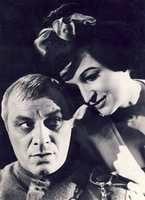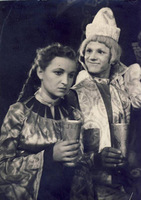 The film and theatre actress and director Danutė Juronytė passed away after an illness on the 27th of February, 2015.
The artist was born in 1933, in Kaunas. During the war her family moved to Vilnius and later on to Panevėžys. In 1949 she joined the Panevėžys theatre study, led by director J. Miltinis. Since 1951 she worked at Panevėžys Drama Thetre and from 1954 at Kaunas National Drama Theatre as an actress and director. She created about 80 roles in the theatre, film and TV; also staged plays at the Kaunas Drama Theatre: Inger Hagerup "A Glass of Tea with Lemon" (2009), Juhan Smuul "Guest at Colonel's Wife's" (2005), "Randor Kvit, or Who is More Cunning" (1998), Aldona Liobytė "Bear's Hut" (1998), Birutė Pukelevičiūtė "I Look Back One More Time" (1996).
In the long creative road, D. Juronytė worked with the directors H. Vancevičius, J. Jurašas. J. Vaitkus, G. Padegimas and others. The actress is also well known from such films as "June – Beginning of Summer" (dir. R. Vabalas, 1969), "Tadas Blinda" (dir. B. Bratkauskas, 1972), "Grown-ups' Games" (dir. A. Kundelis, 1967), "Son-in-law" (dir. M. Karklelis, 1976), she acted in a number of TV series.
In 2013 the actress was awarded with the Fortune statue for merits to Lithuanian theatre and with the award of the Ministry of Culture of the Republic of Lithuania Carry Your Light and Believe. She had the title of the emeritus actress.