SWEETS FROM THE CAPITAL CITY 0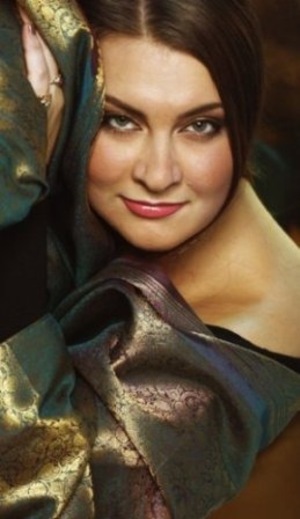 Osvaldas Grinius
www.kamane.lt, 2008 01 03
Nomeda Kazlauskaitė - Kazlaus
In brief: It is already accepted that children receive many sweets packed in beautiful boxes for Christmas and the New Year. Music admirers visiting new years' eve concerts are usually treated with music sweets – popular and merry programmes. One of such desserts packed in an attractive manner was offered to Kaunas residents on the 31st of December at Kaunas Cultural Centre hall.
The Lithuanian National Symphony Orchestra conducted by maestro Juozas Domarkas limited with the traditional repertoire, which is usually offered to elite Lithuanian audience gathering in similar events. Evidently, we believe deeply that a new year's concert is not possible without polkas and waltzes of Johann Strauss. The biggest part of the repertoire was devoted for the creative heritage of this composer.
The introduction to "Traviata" by Giuseppe Verdi, the waltz of Aram Hachaturian, the vocal parts sound so frequently that one has to perform such music in a special manner in order to interest the listener. Did something special take place in Kaunas concert? This question should be given to orchestra players. They worked as usual – in a clean and concentrated manner; however, lacking some joy or sincere expression.
Meanwhile, the show of the soloist Nomeda Kazlauskaitė-Kazlaus was full of expression. Her strong soprano of metal sound revealed aesthetics typical of Richard Wagner's operas as well as much subtler colours. Cheeky and tempting notes in the voice of the singer shined while singing the popular Habanera from "Carmen" by Georges Bizet. The interpretation was interesting, thought-of and with nuances.
The singer granted character to songs from the repertoire of the famous French singer Édith Piaf. Three miniatures became a certain spice of the evening and granted other taste to the sweet atmosphere of the concert. Still, the orchestra could accompany the singer in a more subtle manner in the first song as her voice was shaded in more silent episodes.
The silent climax of the concert became the romance of Aleksandr Sviridov from the cinema film "Parrot". One could get intoxicated by the wonderful symphony music. Solo episodes performed by the violin by the orchestra concertmaster Algimantas Peseckas sounded lyrical, the fluent and lush sound was created by the trumpet of Laurynas Lapė.
The tenor Gediminas Varna has a strong voice, irreproachable diction. However, this time he sounded like being ill when he performed the romance of Nemorin from the opera by Gaetan Donizetti "Elixir of Love".
The concert ended with encores encouraged by V.Gerulaitis. The audience would have asked for it by itself as the mood was elevated and good before the new year. One or another more sour sweet may be found even in sweet boxes granted to children.