FIRST EVENINGS "AT CLOSE RANGE" (I) 0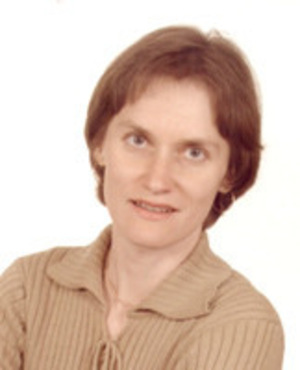 Osvaldas Grinius
www.kamane.lt 2007 11 15
Daiva Rokaitė - Dženkaitienė
In brief: The organisers have chosen a very exact and snappy name for the festival of contemporary music taking place for the twelfth time. Kaunas City Symphony Orchestra performed four premieres at Kaunas Cultural Centre on November 13. The orchestra headed by the conductor Modestas Pitrėnas sounded like one organism while playing the complicated music. It is possible to state that small details of performance, which attracted, interested and shocked the listener and involved into the music process, rather than music itself were the most memorable during the evening.
The fortepiano was used like a shepherd's horn or like a scaffold for killing imagined flies while performing the concert of Algirdas Martinaitis "Or – Or" for cello, fortepiano and symphony orchestra. It could be possible to suppose while reading the information publication that the composer was willing to present the work as a joke based on principles of contrasts. Actually, the purpose was achieved – the audience was amused, the concert was met with applause. Still, it may be discussed whether it appeared solid or acceptable.
Another author, Professor Giedrius Kuprevičius demonstrated his imagination by unexpected effects in his "Symphony of Thirds". The orchestra players had to reveal their skills to calculate to three, match along with the conductor, play while the conductor was clapping the playful rhythm of polka. An impression was created by the symphony that the composer wanted to grant easy pleasure to the audience using slightly superficial effects.
The symphony of Daiva Rokaitė-Dženkaitienė "Stone of Heaven" demanded the greatest concentration of the audience. The author found interesting colours of the orchestra. The symphony itself is like two large dynamic waves with coda returning the listener to the peaceful sound environment suitable for thoughts. Every listener could interpret the philosophical ideas, which have inspired the work, in his/her own manner without relating them with particular objects.
Finally, the composer of the symphony "Kaunas" Vladas Švedas offers particular images, the reflections of which should be searched in music, in the annotation. Still, the author of the article states to have had difficulty in relating the offered inspiration with sound. Perhaps the third part of the symphony "Laisvės Ally. City Festival" reflects the presented visions the most vividly. The symphony was crated at the order of Kaunas City Municipality. Therefore, it should be understood that the work should represent Kaunas. However, the work appeared slightly somnolent – perhaps it reflected in what city the city authorities were living.