"Poetry Spring" beech and an old cat with a few teeth 1
Enrika Striogaitė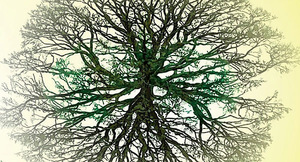 In brief: It so happened that after coming home from all the events of the "Poetry Spring" in Kaunas the only texts that attracted were from a section "Pets." For example, about an old cat, which has only several teeth left, unsterilized, in search for home, but without big hopes of finding one...
Strange attraction to texts about animals also awakens when there is a responsibility to prepare an occasional interview, when we as hunting dogs start chasing the special pray. However, interview with this year's "Poetry Spring" laureate Vladas Braziūnas was light and warm - as Vladelis himself; and people who know him will not be surprised. While communicating to V. Braziūnas there was no uncomfortable feeling that you are talking to someone just because of their award. Because I mostly feel like interviewing a poet without any occasion, when he is not getting any awards. For example, I hope I will be able to catch Giedrė Širvytė, who had once published a great book of poetry and after that completely disappeared from the public.
In General, after all the "Poetry Spring" events in Kaunas it starts to look as if it's so easy to organize a poetry event - someone will definitely come, someone will read and it will be fun. For example, the chamber event at the cafe Colibris - simple without any aplomb, but at the same time so cozy and the public - curious and warm came or stopped by (coffee shop is near the most popular fountain at the Liberty Avenue) to listen to poems.
In the evening, which was supposed to last at least until morning, the best performance, without a doubt, was of Tautvyda Marcinkevičiūtė. And if we tried to draw a parallel with heavy athletics (knowing the physique of T. Marcinkevičiūtė - especially extreme) we could say that Tautvyda raised a weight of a hundred kilograms of poems. And after she raised it, she held it for around 45 minutes. Those are some poetic muscles! What I am talking about here, only people who participated in the event might understand.
The main reason why the responsibility of fulfilling of the poetry evening landed on the slender shoulders of Tautvyda is because poetry evenings, not book presentations, almost do not happen anymore, therefore poets themselves do not come together. There is also another reason - before that, poetry readings took place at the V. and B. Sruogos museum and at J. Zikaras museum. In the end they could have been going on anywhere else, because it is possible to assemble a unique and somehow individual public, and that is very gratifying.
For example, poetry evening that took place for the first time at the Botanical Garden, under the beech of Robertas Keturakis. Incidentally, the beech stem has a naturally formed face with four eyes, a fantastic sculpture created by nature itself, which the employees of the garden used to call keturakis (four-eyed in Lithuanian) - now the beech of R. Keturakis. Poets and listeners who gathered under the beech not only fed mosquitos (it was a warm, velvety morning) Mosquitos have inspired quite a few poets to read poems about them and it was a lot of fun, to listen to scratch and chase them.