Poetess Jurgita Jasponytė: "I am glad there are no creative writing schools in Lithuania" 0
Jurga Tumasonytė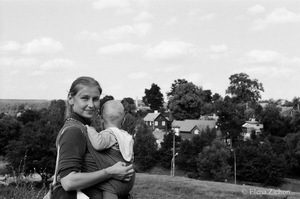 In brief: During the meeting with the young poetess Jurgita Jasponytė, the author of the article speaks about her childhood experiences that influenced poetry, motifs of folklore, old cultures, ethnography traced in texts of Jurgita.
They speak about the poetry book which will be published this year in the series of the First Book. According to the poetess, she was never sure whether she should have published a book at all, whether it was worth publishing those texts. Still, the participation in the competition of the First Book organised by the Lithuanian Writers' Union was a kind of barometer of quality – the committee's decision persuaded her that the texts were quite worthy.
When asked about courses of creative writing, the poetess assures that she is glad that there are no schools of creative writing in Lithuania. She believes that writing is something that cannot be taught: "I believe that a person writes in the way he/she writes, I do not know why one should be taught anything."
As for herself, she states that she loves doing things in her own way, without any textbooks, therefore, she would not be able to teach anybody to write as this is a natural process.