Aidas Marčėnas' poetic world In one 0
Astijus Krauleidis-Vermontas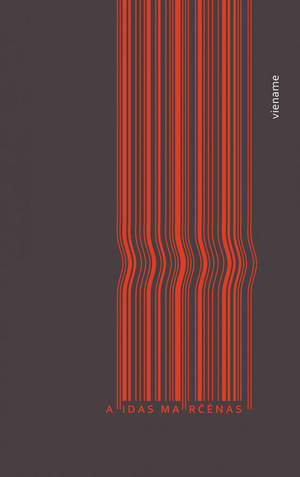 In brief: As a commodity code 9789986398516, encoded in his latest collection of poems In one (Viename, 2015, Lietuvos rašytojų sąjungos leidykla) poet Aidas Marčėnas remains faithful to his creative style. Using the number categories and gentle irony poet encodes the experiences of the subject, analyzes the fundamental topics of being and creation in hope that the reader will recognize these codes and consume his poetry.
The book is divided into such sections as "Junk and other little poems", "One in one", Two in one", "Three in one" and Three four." These sections are connected and also separated by the semantics of the word "one." Poet chooses one approach, one thought, which is then developed in the field of the poem. Reader easily recognizes how to view the whole through "one." This is the distinguishing feature of A. Marčėnas' oeuvre, which allows to single out the poet from other authors.
Section "Junk and other little poems" consists of two poems, which can be considered a prelude to the mysterious world of A. Marčėnas. Words "junk" and "little poems" show the importance of an ironic stance, but the irony is perceived as the mirror of the subject's inner world and the reader is the one looking into that mirror.
The next section "One in one" has more poems that emphasize the importance of a moment. One is a code, a frame that allows to highlight the idea of the poem. A. Marčėnas consciously chooses the verse libre (fr. free verse) and one clear message, which he conveys through a specific form.
Each laconic section name draws the reader's attention, intrigues to raise existential questions, to get to know the world of A. Marčėnas' poetry better. Section "Two in one" is dominated by a clear duality (it is emphasized no only by the plural category used in the poems, but also through the images). Author often refers to the Eastern philosophy and Christianity.