Stasys Žirgulis: "Life passes by while waiting" 1
Prepared by Dovilė Stirbytė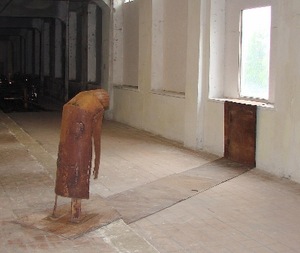 In brief: Stasys Žirgulis is a sculptor, long-lasting professor Vilnius Academy of Arts, Kaunas Faculty, who has raised several generations of artists. He is an energetic public activist who has worked in Kaunas City Council, in the Committee of Education and Culture, for a number of years. The artist has received many evaluations and awards.
In the creative work, the equilibrium of form and content, universal human values and the close relation of the human-being and nature is the most important to S. Žirgulis.
When asked about the creative ideas, the sculptor speaks in words of C. G. Jung: "It is not us who create ideas, on the contrary, ideas create us". This idea of C. G. Jung decorates the interior of the art studio of the artist. In addition to creative ideas, the interview with S. Žirgulis is about life, Godot, myths, their meaning, the past and creation.
Photos from the archive of S. Žirgulis
Project "Meetings in Artists' Studios"