WAITING FOR A NEW SEASON OF KAUNAS STATE MUSICAL THEATRE 0
Justina Paltanavičiūtė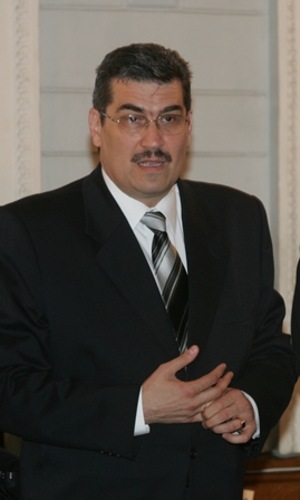 In brief: Kaunas State Musical Theatre is preparing for a new season that will start on the 1st of October. The season will be opened with the opera Lucia di Lammermoor by G. Donizetti – an ambitious stage work, presented in the original language. In November the audience will be able to see another novelty – the opera Attila by G. Verdi that will be staged in Lithuania for the first time and also in Italian.
The director of Kaunas State Musical Theatre Benjaminas Želvys also mentioned two more premières – J. Strauss' operetta The Gypsy Baron in February and a mysterious musical that would be revealed later.
The theatre is visited by many guests this season. Directors Dalia Ibelhauptaitė and Gediminas Šeduikis are invited to create Lucia di Lammermoor and Attila is staged together with Estonian artists. Foreign artists will sing in various performances too. B. Želvys explains that in cosmopolitan era performers are mobile all the time. The theatre aims to invite different creators in order to interest the lovers of theatre and actors themselves.
When asked, if Lucia di Lammermoor was not too difficult for such a chamber theatre as KSMT, the director answered that challenges stimulated to improve. The main role of Lucia was trusted to two soloists – Gitana Pečkytė and Raminta Vaicekauskaitė. According to B. Želvys, the art director D. Ibelhauptaitė's performances were always interesting and the young director G. Šeduikis joined the collective perfectly.
Another opera – G. Verdi's Attila - was offered by Estonians and it was shown in Pärnu, Tartu and Tallinn before. It was the project of the International Opera Festival PromFest, in which Estonian non-commercial organisation PromFest, Pärnu City Theatre and Kaunas State Musical Theatre participated. The performances were a great success.
In Kaunas première the theatre's soloists will sing together with invited artists - Sandra Janušaitė and Dainius Stumbras from Vilnius, Vladimir Sulimsky (baritone from St Petersburg), Eric Fenton (from the USA, now working in Germany). In B. Želvys words, the audience should be pleased to evaluate Estonian interpretation and their concept of musical theatre (director of the performance is Üllar Saaremäe, conductor – Erki Pehk).
Since there are many invited guests, operas are presented in the original language. Besides, it will be simpler to transport operas abroad – the tour version will become much more attractive.
Finally, the director assured that the theatre would keep its direction to present a broad range of genres – from musicals, operettas to dance performances and operas.