R. Balevičiūtė, "Theatre is valuable to the extent that it allows one to meet with oneself" 3
Elvina Baužaitė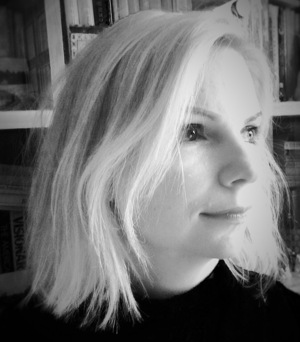 In brief: Head of Art History and Theory department at the Lithuanian Academy of Music, Assoc. Dr. Ramunė Balevičiūtė, "It seems to me that the tradition of author's directing is declining in our theatre; it does not know how and where from it could regenerate. I really hope that among all the young people who are currently studying directing at the Lithuanian Academy of Music and Theatre, a few will become prominent author's theatre creators, but at the same time I feel that collectivity as a creative method has much more potency and prospects."
I wanted to know whether Ramunė Balevičiūtė thinks that theatre is exploiting the actor.
R. Balevičiūtė says, "Exactly, exploitation is the right word. In the Lithuanian theatre tradition actor was and still is largely understood as a performer, the one who implements directorial tasks and embodies artistic visions. Actor as an independent creator, thinker, in many ways, is not needed by Lithuanian directors. But also very few actors have such abilities or at least ambitions. So far, they are trained to be virtuoso performers, as it is said, the clay in the director's hands. Of course there are directors in whose hands every actor would love to appear, but basically, in my opinion, this is bad, because actor cannot influence his professional fate much. This is what, incidentally, Eimuntas Nekrošius' Hunger artist is about. In this play actor is portrayed as a hostage of producer (director), public and his own illusions."
I was interested to know how, in R. Balevičiūtė's eyes, different generations of actors (co)exist in Lithuanian theatre. According to her there are some tensions, just like in any other community. She adds, "Although, from what we hear in a public space, we could have an impression that everyone is getting along amicably - the older ones are taking care of the younger ones and the younger ones respect the older ones and are learning from them. Creative competition, however, causes some sparks. A few years ago one Master's student of performing arts wrote a very interesting research paper on the relationships of different generations at the National Theatre. Although it is sometimes said that acting is a young people's job, it is very hard for a young actor to establish himself, especially in state theatres. Some fear that the abolishing of the current system of contracts of indefinite duration (which is, I believe, inevitable in the future) will eliminate the older actors from professional life."
I was wondering what is R. Balevičiūtė's opinion on competition, whether it is a healthy thing or on the contrary - unnecessary and harmful. R. Balevičiūtė says, "It is the same as it is with stress - a little bit of it and for a short time is healthy, but too much and too long is harmful. I believe that currently there is too much competition. It puts fear into people and inhibits creativity. Much is determined by the already mentioned well-established hierarchy, director's dictate, but a lot also depends on the actors themselves, how much are they willing to be nice to each other; whether they will try to foster the community."