Jacques Lipchitz: from the cult object to the image 0
Ramūnas Čičelis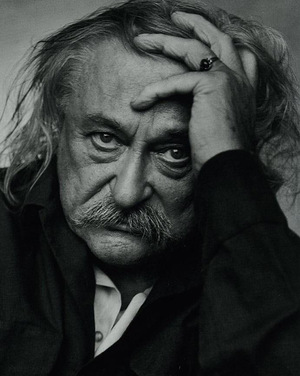 In brief: It would be wrong to assume that J. Lipchitz's sculpture is sacred. Religious base in the sculptor's works and life lies not on the level of themes and scenes, but in the underlying creative conception. Sculpture is perceived as an object, therefore it never becomes an image, because this matter hides, Parisian speaking, inspiration and muses and when thinking religiously - order, work and creativity.
Jewish artists had to deal with more moral and ethical dilemmas than Catholics or secular atheists. The famous sculptor Jacques Lipchitz (1891-1973), who was born in Lithuania and spent his childhood in Druskininkai quite early left for Paris, France, where all kinds of art were developing freely and rapidly in the early 20th century. Jewish J. Lipchitz's sculpture is modernist, but not expressionist - form cannot be free, unbridled and untamed. J. Lipchitz is a cubist sculptor. Religious dilemmas, the essence of which is the commandment not to produce an image, forced J. Lipchitz to choose classical primordial forms for his work. The angle and the line are the basis of J. Lipchitz's sculptural language.
The bronze sculpture Birth of the Muses created in 1944-1950 and stored in the collection of Massachusetts Institute of Technology is one of the freest works of J. Lipchitz in the context of religious dogmas. Naturally, J. Lipchitz was not an old Litvak strongly constrained by religious believes - modern European culture was influencing artists of the Old Continent, especially the Parisian ones.
Sculpture for J. Lipchitz, as a Jewish artist, does not mean a conversation with God or implementation of godly order on earth but an obedience to God, who is the one to refer us to forms, lines and angles. Human is only a tool in God's hands. The creator is never pretentious and does not overestimate himself, because he knows that there are things beyond his control. For a Catholic artist, creativity is a fruit of God-given free will combined with higher order. For J. Lipchitz sculpture is an artifact of hands operated by God that does not contain much human will. Sculpture is necessary for reality not as an object that performs an aesthetic function, but as a possibility of form.