Elvina Baužaitė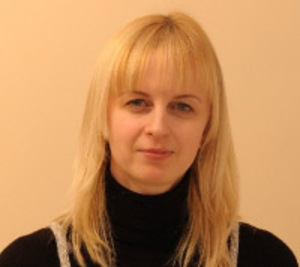 In brief: Referring to the story The Happy Prince by the Irish writer and poet Oscar Fingal O'Flahertie Wills Wilde (1854–1900) and using its extracts as the thematic guide of the interview, the author of the article converses with the ethnologist, researcher of various cultural aspects, doctor of humanities, lecturer of Vytautas Magnus University, expert and coordinator of many cultural projects Giedre Barkauskaite about art today.
Such issues as what art is in the contemporary culture, in our society, how important it is in the daily life of the contemporary man are explored.
According to the interlocutor G. Barkauskaitė, the borders of contemporary art are hard to define. "Daily life and existence in general are unique and impossible to repeat. While science tries to classify and structuralise everything, every day creates new phenomena and the set puzzle starts crumbling apart again," she says. The interlocutor asserts that the contemporary man has much space for art in the most diverse forms in his life; still, the question is how much we are hungry and thirsty for art today.
Speaking about the artist as the man, G. Barkauskaitė states that artists are very sensitive people, with magnifying glasses who see the surrounding society very distinctly. Therefore, the main function of an artist is to direct the mirror in the way that we would see ourselves and would recognise our lifestyle in various symbols that appear in art.