Film Spring: who are we without the show? 0
Enrika Striogaitė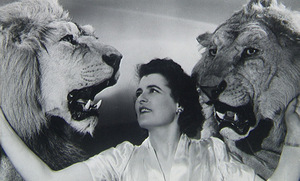 In brief: We need the show, like we need films - as it was announced by the Film Spring, the spring of emotions - that provide us with new, well and less known experiences and feelings and give us the opportunity to voyeuristically and also culturally look at other people's lives and maybe even become them for a second.
It is ironic, profound, declarative and somewhat didactic to select The Show of Shows (director Benedikt Erlingsson, Iceland, UK) as an opening film of the Film Spring. The film is full of silent archival footage, in which we see dangerous acts performed by circus acrobats; we see clowns, animal trainers' stunts - all risking their lives for the show, fame and money.
Film festival's closing film Demolition (director Jean-Marc Vallée, USA) opens up a dramatic inner show that each of us hide within. We are suppressing it (not allowing for it to happen) and sometimes only a big drama, an irretrievable event, the loss of someone close - in this case the wife's death - frees that authentic "I", the desire to live a free life, your own life, not caring about any norms, social requirements or rules.
Now that the festival has ended, I guess I should present my own favorites. Of course, they are essentially subjective, also because of the fact that it is physically impossible to see all the films but at the same time it is always a question of taste, education, need and current spiritual state.
Embrace of the Serpent (director Ciro Guerra, Colombia, Venesuela, Argentina) is a film most suited for the film festival, i.e. something new, not previously seen (not an overused topic, script), simply put - a different kind of film. It is about the endangered indigenous American tribes, but in reality it is about the real life, which, according to the shaman of the extinct tribe is dreamed and lived in dreams.
And if the Embrace of the Serpent is a film with enriching experiences and a very beautiful imagery, the documentary film B-Movie: Lust & Sound in West-Berlin 1979–1989 (directors Jörg A. Hoppe, Klaus Maeck, Heiko Lange, Germany) could be its total opposite - the unpolished reality of one decade in Berlin, which is perfectly defined by the dominant song in the film (that has been playing in my head for several days) "You need the drugs". I would single these two films out as the most significant ones in this year's Film Spring.
Lobster (director Yorgos Lanthimos, Ireland, United Kingdom, France, Greece, the Netherlands) can also be classified as a stranger film and the people who like such films will not be disappointed, especially because it is quite surprising to watch this interesting fantasy - the destruction of single people - in the times of boring scripts. A person without a pair is not allowed to live a human life (he/she is given 45 days to find a partner) and he/she are turned into an animal. These are the rules, or to be more precise - an imposed life show. And the participation is obligatory.